Nature Happenings
• Peak of fall migration for Barn Swallows.
• Flocks of nighthawks can be seen late in the month.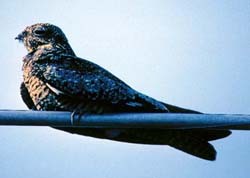 • Month of the spider: their numbers and webs reach their peak this month.
• Shorebird migration builds and waterfowl migration starts.
• Squirrels give birth to their second broods.

• Purple Martins go south (adults by the start of the month, juveniles by the end of the month).
• Butterflies such as Gulf Fritillary, Ocola Skipper and Queen migrate along the coastal plain and inland in the east of the region.
• Second brood of hummingbirds begin to appear at feeders early- to mid-month.

• Perseids Meteor shower is mid-month.