Nature Happenings
Month of the spider: their numbers and webs reach their peak this month. Don't forget that hummingbirds love to eat spiders!

Shorebird migration builds and waterfowl migration starts.

Butterflies such as Gulf Fritillary, Ocola Skipper and Queen migrate along the coastal plain and inland in the east of the region.

Chimney Swifts can be seen in large flocks over chimneys at dusk. Join the Travis Audubon at their Swift Night Out events to see these beautiful birds in action.

Second brood of hummingbirds begin to appear at feeders early- to mid-month.

Squirrels give birth to their second broods.

Water is still important as the temperatures continue to rise in the dog days of summer. Keep mosquitoes at bay by providing moving water or using Mosquito Bits or Dunks to kill existing mosquitoes and prevent new ones from hatching.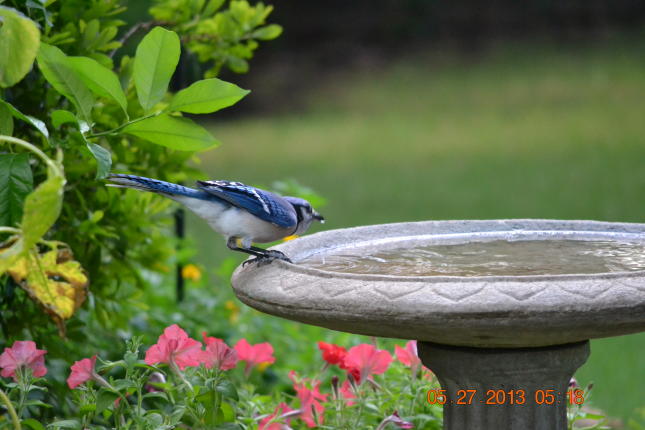 WE ARE HIRING!
We are looking for a permanent part-time sales associate to round out our team. Come in today and fill out an application!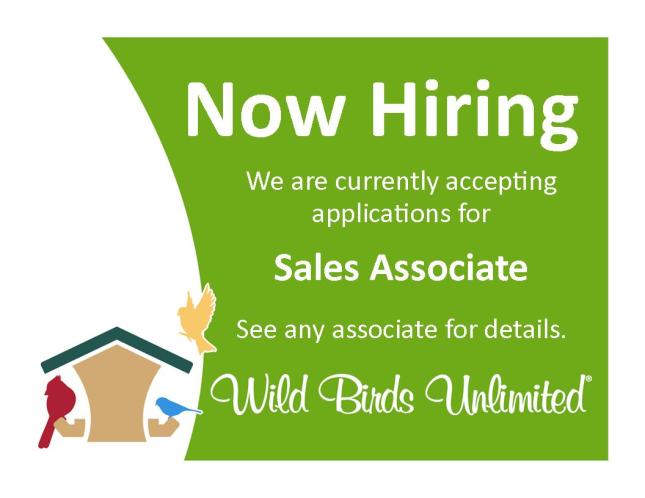 Comprised of interchangeable hardware pieces, our patented Advanced Pole System® (APS) is the foundation for successfully attracting birds to your yard. APS lets you create a customized setup that best suits your yard and the birds you want to attract.
All APS parts are powder-coated to prevent rusting, and they fit together easily with no special tools required. There are a variety of accessories, including baffles, our Decorative Branch Perch, crook arms and more. You can use APS for hanging or mounting feeders and houses or on or deck – we offer several options.
20% Off All Advanced Pole System® (APS) Hardware
*Valid only at the participating store(s) listed. One discount per purchase. Not valid with other discounts or previous purchases. Offer expires 8/31/14.