More Foods, More Birds!
Spring in Texas means the birds are active and hungry with little natural food available. We have a variety of the best seed blends and suet in town!
Our seed blends:
are chosen by your local expert.

are formulated to care for your birds.

contain no cereal fillers - just seeds your birds love.
Our no-melt suet doughs contain high-quality ingredients and make every trip to the feeder count.
Save on all our Bags of Bird Seed, Suet, and Seed Cylinders now thru 3/31/15*
*Valid only at the Bee Cave Rd. location. One discount per purchase. Not valid with other discounts or previous purchases. Offer expires 03/31/15.
Don't forget to join us in April!
We will be celebrating 20 years of being your Backyard Birding Specialists. This April will mark this incredible milestone. Festivities will include a storewide sale, giveaways and more. Stay tuned for more information as you won't want to miss this event!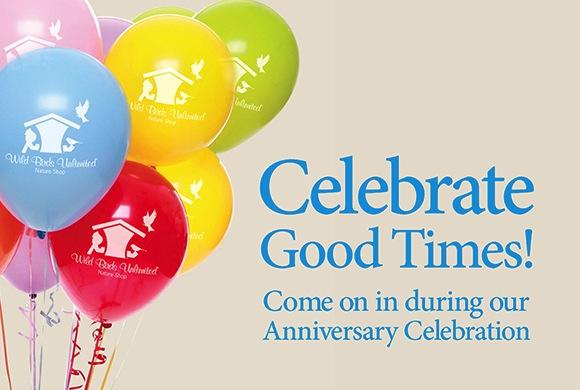 Nature Happenings
• Project FeederWatch continues here
• Wintering gulls reach their peak population on the Gulf Coast early in the month.
• Screech Owls are sitting on their eggs.

• Cardinals begin nesting.
• Hummingbirds can arrive early in the month. Be sure to have their feeders ready.

• Whooping Cranes begin to leave the Texas coast.
• Bluebirds begin nesting by the end of the month. Be sure to have their houses ready.